Retreat Location:
Cortes Island, British Columbia, Canada
Celebrate this season of gratitude with dynamic flow and nourishing yin yoga practices. Daily practices will help us shift toward a reorientation to how we meet and release resistance in our bodies.
Start Date:

Thursday, September 2, 2021
End Date:

Tuesday, September 7, 2021
Venue:
Hollyhock
Instructors:
What You'll Experience
Registration
A variety of accommodation options are available - For more information click on the Registration button above. All prices include tuition, room and all meals. Taxes and fees are additional. A CD$395 deposit is required at registration, with the balance due on your departure day.
Program Description
Celebrate this season of gratitude with dynamic flow and nourishing yin yoga practices. These daily practices will help us shift toward a reorientation to how we meet and release resistance in our bodies.
Learn to mindfully connect to the present through intentional nature immersions, deep inquiry, reflection and journaling; allowing yourself the opportunity to ground and appreciate all that is. Through the Ayurvedic wisdom of the season, align with the energy of fall through pranayama, warming and grounding yoga.
All levels welcome.
Retreat Schedule
Instructors
The Venue
We needed a special venue for our Gift of Ground retreat, and we found it at Hollyhock Lifelong Learning Centre. Secreted away on Cortes Island at the mouth of British Columbia's Desolation Sound, with buildings tucked beneath the spreading bows of old-growth cedars and access to a coastline populated by orcas and eagles, Hollyhock embodies the natural immersion that is this retreat's central focus.
The Centre's commitment to environmentalism is evident in its green building practices, and all-organic, locally-sourced menu, and is leavened through relationships with the First Nations on whose lands the Centre is built. Combine all this with beautiful accommodations, a library, hiking, kayaking, and massage and bodywork services, and you have everything you need to leave your hectic city life behind. For nearly forty years, Hollyhock has provided a nurturing and supportive environment for holistic learning and growth. What better place to deepen your practice and reconnect with the natural world?
Food
Stunning buffet-style all-organic vegetarian meals are served up three times a day at Hollyhocks cozy Dining Room, and once a week the chefs pull together to produce a fresh-caught seafood feast accompanied by beach side BBQ oyster appetizers. Produce is sourced primarily from the Centre's very own intensive organic garden, and chefs are happy to accommodate any specific health or dietary restrictions. And if you happen to find yourself a little peckish between meals, you can grab a bite from a 24-hour snack bar stocked with bread, condiments, fruit, coffee, and tea.
For more information please see: https://hollyhock.ca/experience/
Accommodations
Hollyhock offers a variety of accommodation options to suit most styles and budgets. Cosy up to a loved one in a Couple's ocean side room, share a Twin room with a friend, get communal with a Dorm room. All built accommodation will feature tasteful decor, plenty of exposed wood, and natural light. For those looking to reconnect with the land, booking a Tent site is also a terrific option. Whatever you choose, your accommodation costs will include your food, amenities, and access to one of the most stunning natural environments on earth!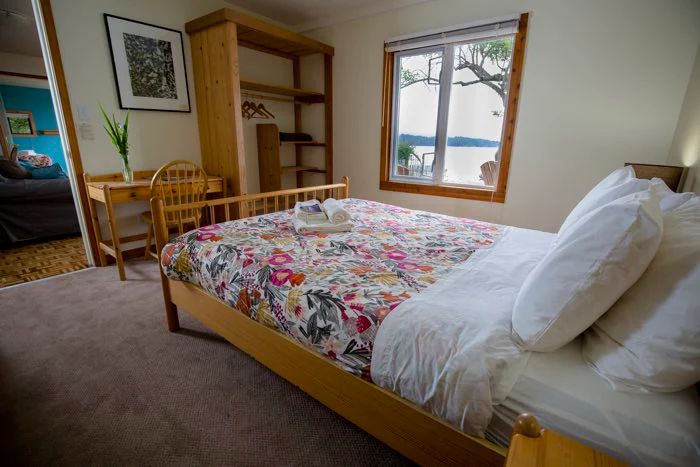 Directions
Hollyhock is located the just outside the community of Mason's Landing on Cortes Island, British Columbia. Though remote, Hollyhock is accessible via seaplane, water taxi, car and ferry, and even bus and. Guest services are happy to provide shuttle services to and from ferry, seaplane, and water taxi terminals, and will also help you find a rideshare through their rideshare board. More information on these services is available on Hollyhock's website here: https://hollyhock.ca/getting-here/
A detailed pamphlet on getting to and from the Centre is available for download here:
https://hollyhock.ca/wp-content/uploads/2018/08/travel-page-2019-final.pdf
Cancellations
See Hollyhock website.
Start Date:

Thursday, September 2, 2021
End Date:

Tuesday, September 7, 2021